CMOStores.com is seeing superb results from our latest investment in improving customer experience across our six e-commerce sites, with recommended product purchases doubling since we invested in a new onsite personalisation solution.

In the six months since CMO partnered with artificial intelligence (AI) pioneer Peak, the onsite personalisation solution is driving twice as many transactions as our original non-AI recommender tool. The solution, part of Peak's Customer AI offering, creates hyper-personalised product recommendations at the point of sale across CMO's web superstores.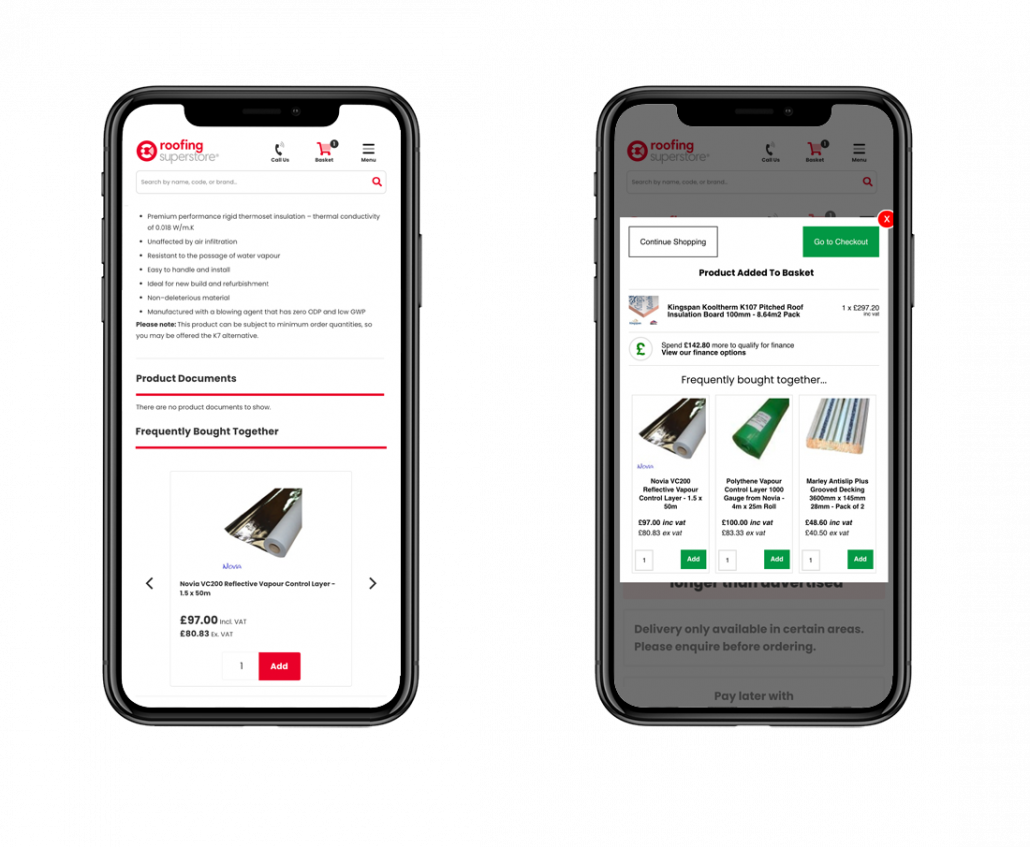 What's more, over a fifth of all transactions on the sites have involved an interaction with the solution, proving that our customers are using and benefiting from the new technology. It has also led to an 11 per cent increase in overall session values across the sites, and a 6.5 per cent increase in overall session-to-transaction conversion rates. And in recognition of this success, we're proud to say that the innovative AI solution has recently been shortlisted in both the 'Best use of AI' and 'Best Specialist eCommerce' categories at the annual eCommerce Awards.

Like all of CMO's innovations, the onsite personalisation solution was designed to improve our customers' experience when purchasing through the site by connecting them with products they are most likely to need, based on a customer's purchase history and activity on the website. It was implemented after a rigorous A/B testing process, which allowed us to measure the potential impact of the new tech.

As certain building or DIY projects require a particular suite of products, the solution can not only make the process of searching for the right products much simpler, it can also remind our users of key associated products they might have forgotten to add to their basket – ultimately allowing DIYers and tradespeople to get to work more quickly and with less hassle. The intelligent new onsite personalisation solution combines innovative technology with our award-winning expertise to deliver tailored recommendations, offering a real benefit to customers.

Commenting on the success of the new AI solution, Sue Packer, chief financial officer at CMOStores.com said: "As a business, we're always searching for innovations that will help us to offer the right product to the right person at the right price – exactly when they need it, and our agile business model allows us to quickly adapt and implement new technologies to achieve this. Peak's Customer AI solution has vastly improved our ability to connect customers with the products they need to complete their projects, and we're very proud of the successes it has achieved so far."

Peak CEO and co-founder, Richard Potter, added: "We love to partner with like-minded businesses that value innovation, especially in online retail. CMOStores.com is a forward-thinking company looking to create an exceptional, personalised experience for its customers. We're delighted they chose Peak and our AI System to enable this. Our system has increased sales and engagement rates, helping CMO to thrive at a time where consumers are increasingly prioritising e-commerce. In addition, to see such a rapid time-to-value amidst COVID-19 is exceptional."

To be kept up to date on our latest news, follow CMOStores.com on LinkedIn, Twitter and Facebook.
https://www.cmogroup.com/wp-content/uploads/2020/09/CMOStores.com-and-Peak-new-onsite-personalisation-solution-1-e1601563953456.png
869
869
Kirsty Scott
https://www.cmogroup.com/wp-content/uploads/2021/06/CMO-group-plc.png
Kirsty Scott
2020-09-21 17:14:28
2020-10-01 15:52:42
Artificial Intelligence investment boosts CMOStores.com