Save time and money with CMO Trade
When you need building supplies in a hurry, don't wait in line, get online with a CMO Trade Account.
CMO Trade is designed specifically to meet the needs of builders and professional contractors, providing access to over 75,000 products across the company's specialist online superstores. As well as being able to conveniently order supplies on the job or on the move, contractors can also check availability and delivery times to keep their project on track. And with regularly updated exclusive special offers, including a current five per cent discount on all orders over £500, a CMO Trade Account can also help stretch budgets even further*.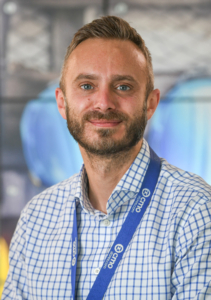 A CMO Trade Account can either be cash or credit and as all of CMO's products come directly from the supplier, the best and most competitive prices can aways be guaranteed. The real value however comes from CMO Trade's commitment to offering the best service possible, with each customer allocated their own account manager who will oversee their orders from start to finish. Each CMO Trade account manager is on hand to provide expert guidance, finding cost-effective solutions to fit a range of budgets and identifying suitable alternative materials when necessary to avoid any potential disruptions or delays. Always available by phone and email, the CMO Trade team are dedicated to helping customers choose the best products for their project and supporting them right through to its completion.
The convenience of ordering building materials online is further enhanced by a plentiful supply of helpful product guides and technical information via the individual superstore websites.
Sign up for an account at www.cmotrade.co.uk and take full advantage of exclusive offers across all of CMO's specialist websites: www.roofingsuperstore.co.uk, www.drainagesuperstore.co.uk, www.insulationsuperstore.co.uk , www.doorsuperstore.co.uk www.tileandfloorsuperstore.co.uk and www.totaltiles.co.uk