We've all heard of the old saying 'measure twice, cut once' but according to recent data from leading online builders' merchant CMOStores.com, failing to double-check you have ordered everything you need for your project is the most common mistake made by customers.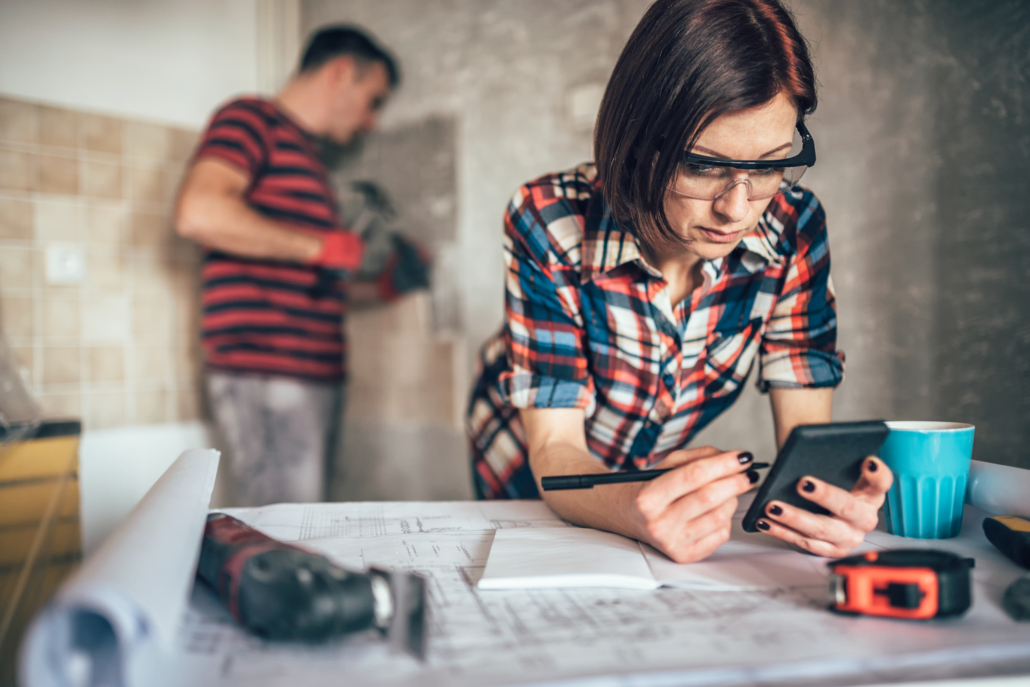 Whatever you're working on, no one wants to down tools unexpectedly and have to make additional purchases that can risk your project going over budget and over schedule. From forgetting to order enough fixings and nails to install roof tiles and slates, to neglecting to get new architrave for replacement doors and even missing lifting keys for manhole covers, sometimes it's the small things that cause the biggest delays and CMO is keen to work with its customers to help them get their projects off to the best start and keep them on track.
As a completely online builders' merchant, CMO has invested heavily in its service offering and the development of an innovative AI personalisation solution which makes recommendations and reminds customers about other key products relating to their purchase. Each of the individual superstore websites also benefit from a new virtual help and advice portal, designed to give both trade and DIY customers a clearer idea of which materials and tools are needed for specific building jobs.
With six dedicated e-commerce stores, CMO can cater for a diverse range of project requirements and are working to help customers avoid some of the most common pitfalls, such as ordering the right product but in the wrong quantity. For example, according to Roofing Superstore, one of the most common mistakes is not allowing for any accidental damage when buying roofing tiles and slates, which is why it's always advisable to order at least 10% more than you need.
Overlooking items can also be problematic, with Insulation Superstore seeing a number of customers forgetting to buy the essential extras and potentially compromising the overall quality of their build. So, when ordering PIR insulation board, it's important to also order foil tape to join the boards together and reduce the risk of heat escaping through any gaps and lessening the impact of the insulation. Vapour control layers, which help control condensation, are also essential items to add to your basket.
They say the devil is in the detail and another common mistake is omitting to buy those small, sundry items that complete your project. At Door Superstore, many customers forget to purchase a weather bar for their new external door and this is an important bit of kit to prevent rain dripping down and causing water damage.
Similarly, over at Drainage Superstore, it's the finishing touches that are often overlooked such as end caps for channel drains and brackets to safely secure all downpipes and gutters.
Commenting, Nick Fisher, head of customer service from CMO said: "Our customer base comprises a diverse cross-section of trade professionals, self-builders and DIY enthusiasts but they all have one thing in common – they need high quality building products to suit their budgets and their schedules. We appreciate that there can be a great deal of choice within certain product ranges which can make them harder to navigate, so we are committed to offering all the required advice, help and support our customers need to be able to confidently purchase everything they need to get on with the job.
"We utilise an effective combination of digital innovation and old-fashioned, personal customer service to help them complete their orders so they can purchase the right products at the right price, and at the right time. Planning is one of the most important parts of any job and thanks to the resources that we have available across all our superstores, we can work with our customers to ensure that good builds start here."
https://www.cmogroup.com/wp-content/uploads/2021/05/CMO-common-order-mistakes-low.jpg
1003
1504
Duncan Voice
https://www.cmogroup.com/wp-content/uploads/2021/06/CMO-group-plc.png
Duncan Voice
2021-05-11 10:43:33
2021-05-13 11:38:28
You've missed a bit: CMO identifies most common project pitfalls