Billions to be injected into house building in London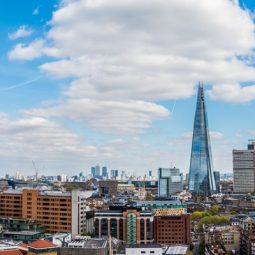 The Chancellor has announced more funding to support house building across the UK this week.
A major overhaul of the national planning policy framework is focused on increasing the supply of land, protecting green belt land, and a bigger emphasis on converting planning permission into homes.
Affordable housing is also high on the agenda. The new funding measures include £100 million for 215,000 homes in the West Midlands.
Affordable homes in the capital
In London, £1.67 billion will be made available for 26,000 affordable homes. This brings the total funding for affordable housing in the capital to £4.8 billion, aiming to address the acute problem of affordable homes for local people. London's population is growing at its fastest rate in history and is expected to rise to 9 million by 2020. These projects will include social housing for rent, as well as homes for London Affordable Rent, flexible shared ownership and rent to buy.
The Housing Growth Partnership fund, which supports small and medium-sized housebuilders, will also receive £60 million investment. Lloyds Banking Group have match funded to bring the total to £120 million. This fund helps fund smaller builders to be able to invest in projects and develop their businesses – allowing them to recruit and train skilled workers and become more competitive in their area.