Save time using our 'Build A Quote' system for your customers
Our 'Build A Quote' system gives you the opportunity to create quotations within a shopping basket and save them under unique references for fast retrieval later on. This can be completed online 24/7 so you can pick the time that's best for you.
The saved quotes work on a live feed from our sites, so prices will be updated automatically meaning that you don't need to do the same work more than once.
Use the Build A Quote system to:
Create and save comparison quotations for you or your customer based on different budget levels
Create and save materials and pricing information for multiple customer projects, named by your customer for easy look-up
Create and save materials and pricing for projects you repeat – knowing that the latest prices will always be up to date (simply tweak quantities according to project measurements)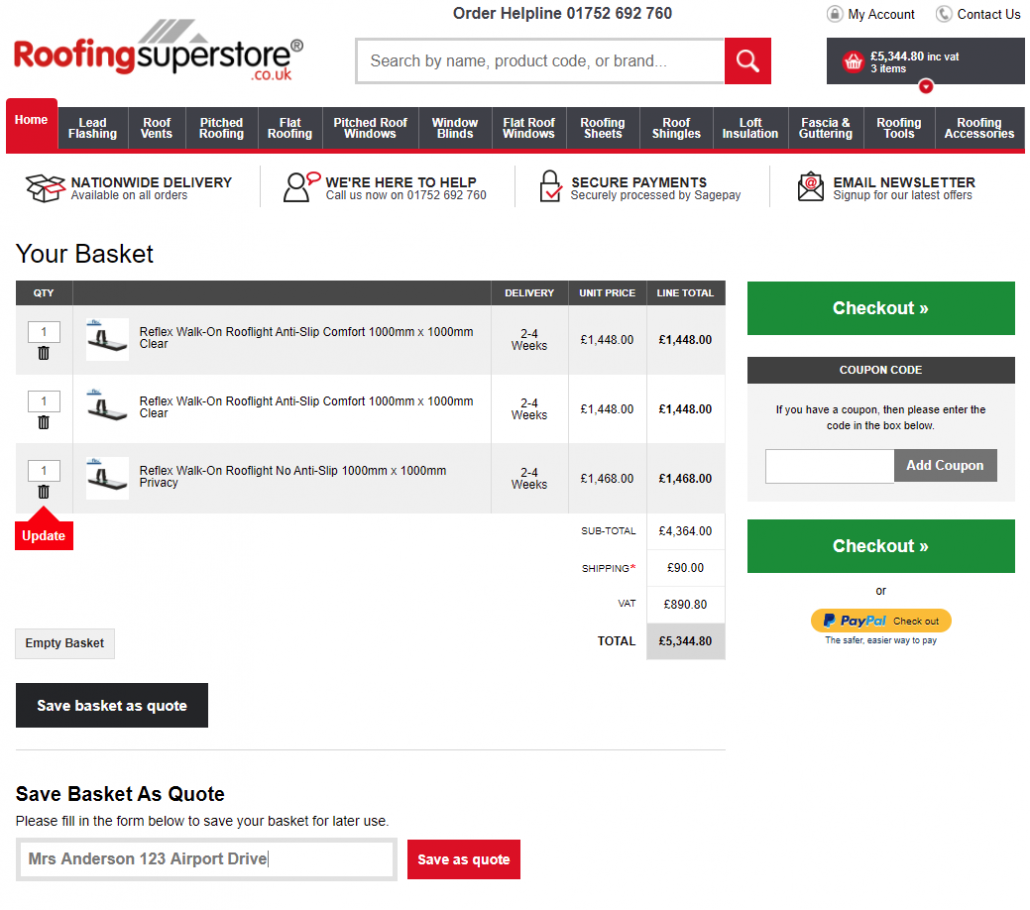 To start using the Build A Quote system, simply:
Create an account with us or log in to your existing account
Create a shopping basket with the products you want to select
Go to 'Basket', double check the details and click the 'Save Basket As Quote' button beneath the details
Select a name for the quotation and click 'Save As Quote'
To return to your quotation, click 'My Account', then 'My Saved Quotes' and select the quote you want to view, delete or 'Buy Now'
Don't have time to build a quote yourself? Contact our customer service team who will build a quotation for you and send you a link to the information.
Call Roofing Superstore on 01752 692 760
Call Drainage Superstore on 01752 692 221
Call Insulation Superstore on 01752 692 206