Manufacturers tell all about BIM
Liz Orgill, a Director of Plymouth-based national company, Construction Materials Online (CMO), has been chosen to be a role model to inspire a future generation of construction professionals.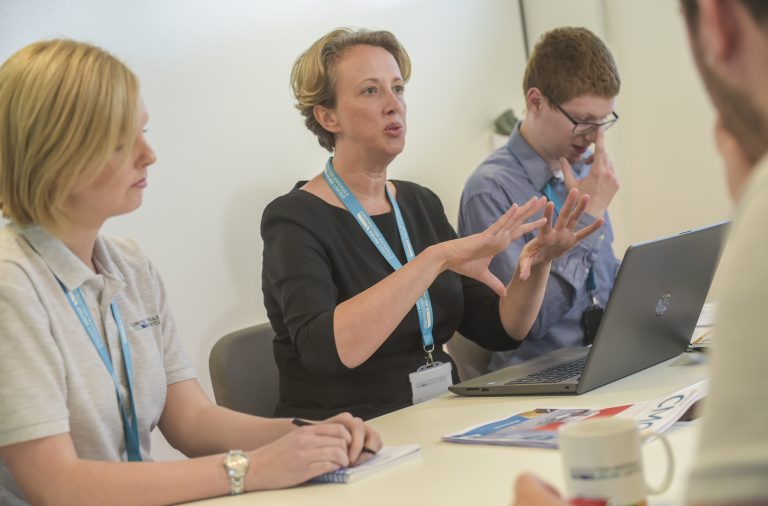 Nathan Garnett, Event Director for UK Construction Week explains, "There are some amazing people working in the sector and their stories can be inspirational to others. So we are planning for UK Construction Week to act as a platform to inspire a new generation of construction professionals to join this rewarding and exciting industry."
Role models take part in an outreach programme, going to colleges and schools to talk to students and teachers at key stages of their education to explain what inspired them to choose construction as a career and bust any myths around the image of construction.
As Marketing Director at CMO, Liz Orgill has been instrumental in the success of the UK's largest online roofing merchant, Roofing Superstore, one of CMO's three specialist eCommerce stores.
Liz joined CMO with 15 years' marketing experience under her belt. Since the launch of Roofing Superstore in 2009, and together with Drainage Superstore and Insulation Superstore, the brands now sell over 50,000 products for the building and construction industry. From the company's achievements as 'first-to-market' 10 years ago, CMO now has an enviable growth trajectory and plans to exceed its £27million this year.
Liz is passionate about the industry and a great advocate of working in the construction, "I'm delighted to share my experiences and discuss what an exciting and important time it is to join construction."
The history of CMO began when a small group of roofing contractors saw an opportunity in the old-fashioned method of builder's merchants and took it into the 21st century with an online business. This success marked a revolution in the sector and the way people buy construction materials, giving better convenience for builders, tradespeople, and contractors. As a positive disruptor in the sector, CMO carved the path for others to follow.
Find out more about Construction Materials Online