Creative workspace aims to shape future business success
Construction Materials Online is investing in a dynamic office space for its 60-plus staff at new premises based in Burrington Business Park in Plymouth.
Dunkley has commissioned an innovative space to put the company's values of high quality materials, design and workmanship into practice.
With a background in fashion, it's not surprising that a commitment to the right aesthetic for the right purpose would impact the project. Putting people at the centre is the key to its success, he explained:
"We have made Devon home for our headquarters and we want good, talented people and graduates to stay here in the workforce in the South West. Employers like us need to recognise that with staff spending a significant portion of their time at work, their office needs to be somewhere great, somewhere they are comfortable, and with the right surroundings and facilities to enable them to do their best work.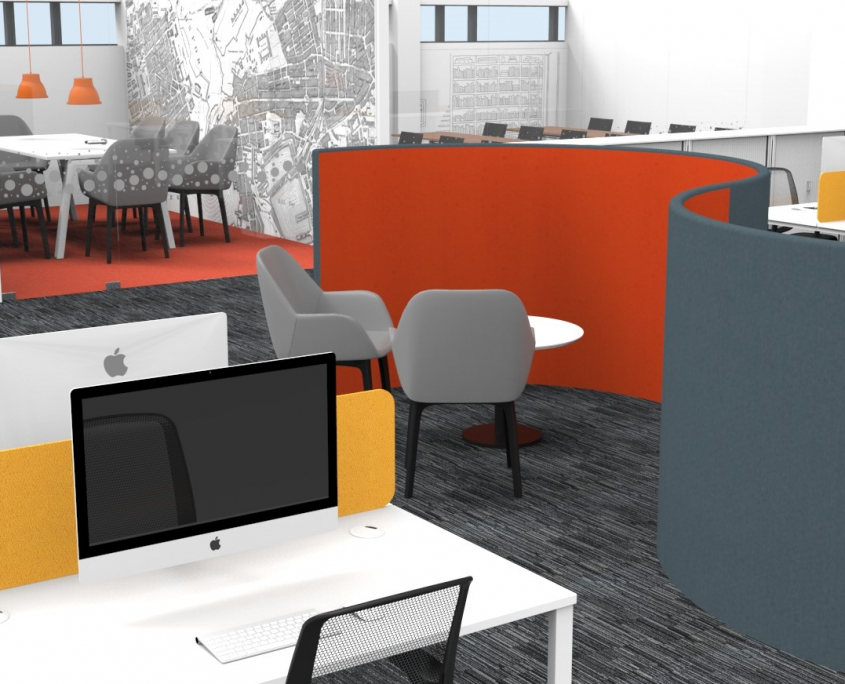 The project is being planned and delivered by Broadbase, specialists in prestigious end-to-end workplace design, build and fit-out. With offices in London and Devon, Broadbase has completed high-profile projects for clients including Princess Yachts, Screwfix, Brand Opus and RSPB, and the company is delighted to be working with Construction Materials Online on this new initiative.
"It's an ideal project for us because we've been involved right from the start and are able to utilise all our areas of expertise," explained Broadbase Managing Director Stephen Galvin. "It's also great to be supporting Construction Materials Online during their exciting journey of growth and development. I think our businesses share many core values, not least the positive impact of a first-class working environment on employee wellbeing and productivity."
For Construction Materials Online, Broadbase has specified specialist techniques for soundproofing in open plan areas, such as high-backed chairs and wall dividers. They are also installing a state-of-the-art, future-proof range of furniture to create social spaces, event spaces and formal and informal meeting spaces that encourage collaboration and positive working relationships across teams. Complete with state-of-the-art technology and new telephone systems, the project will cost in the region of half a million pounds.
Dunkley added: "We want to be able to go outside for barbecues and allow teams to be able to keep up with the World Cup this summer by ensuring there's a large pull-down screen so we don't miss an England game!"
Construction Materials Online is parent company to the UK's largest online roofing merchant, Roofing Superstore, alongside Drainage Superstore and Insulation Superstore.