Council land to be unlocked for new home development across the UK
Funding of £45 million will be allocated to unlock council land for new home developments, the Government has announced this week (16 Feb).
The 'Land Release Fund' will help towards targets to build 160,000 new homes by 2020 by unlocking land that was previously unsuitable to build on.
The funding has been allocated to 79 projects across the UK, supporting up to new 7,280 homes.
Andy Dunkley, Construction Materials Online Chief Executive Officer commented: "The industry welcomes investment into housing and local infrastructure. Construction Materials Online actively supports projects which develop local communities. In particular, a project on our doorstep in Paignton, Devon, will go-ahead, unlocking 200 new homes and several projects in Plymouth will receive an injection of cash.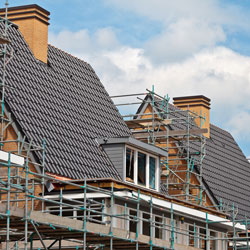 "Whilst it is good news that significant funds will be allocated to support new developments, this amount is under half of the £100 million that was requested in bids, meaning 64 applications to the fund were unsuccessful.
"This new investment is just one part of a bigger strategy which needs to ensure more land is unlocked amongst many other innovative approaches to ensure the hugely ambitious Government targets are met."
The fund will facilitate work such as asbestos removal and bat alleviation.
Projects from receiving funding from the Land Release Fund, are as follows:
Poulton-Le-Fylde, Lancashire, to build new roads, roundabouts, and utility services, which will unlock up to 330 homes potentially built with Japanese modular housing techniques. The works will cost £1.7 million.
Worcester to demolish a leisure centre and undergo asbestos decontamination works near its city centre, helping to unlock up to 50 homes. The project will cost £750,000.
Paignton, Devon, to build a new 350m sewer, drainage upgrades and 2 new roads, which will help unlock up to 200 homes. The works will cost £1.9 million.
Brighton, Sussex, to divert a public sewer and make electricity substation and highways improvements. The £335,000 project will help unlock up to 30 homes.