CMO's success keeps on building
With the builders' merchant market itself enjoying significant growth, CMO Group PLC, the UK's largest online-only retailer of building materials has reported positive results for the year ending 31 December 2021, with increases in sales, gross profits and adjusted EBITDA, reflecting an increase in market share.
The results come less than a year after the e-commerce builders' merchant successfully listed on the AIM market of the London Stock Exchange and show robust organic growth, with revenue up by 46 per cent to £76.3m and adjusted EBITDA up by 42 per cent to £3.7m, year-on-year. CMO has expanded its market share by 11 per cent, as sales continue to increase across all of the company's eight online superstores which include Door Superstore, Roofing Superstore, Drainage Superstore and Insulation Superstore. This strong performance has been bolstered by CMO's acquisitions of Total Tiles and more recently JTM Plumbing. The latter is set to be integrated into the new Plumbing Superstore which will launch later this year.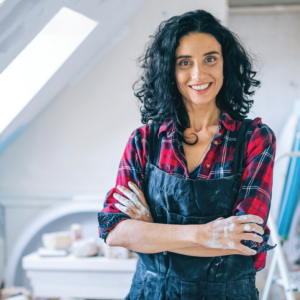 The breadth of CMO's online product and service offering continues to prove popular with professional trade contractors and DIY enthusiasts alike, with the online superstores providing customers with everything they need to build, improve and maintain a home. This successful model has also led to CMO reporting an increase in the overall number of active customers, as well as 10 per cent growth in average order values and an impressive increase in the number of repeat orders which now represent over 40 per cent of all sales.
Despite a backdrop of challenging market conditions which have affected the whole of the industry, CMO's outlook looks bright thanks to the company's unique dropship model for delivery allowing the business to remain agile, coupled with competitively priced products and commitment to offering the highest standards of customer service.
Commenting, CMO Group PLC's CEO Dean Murray said:
"CMO's strategic goal is to provide our customers with everything they need to build and maintain their home. We have enjoyed further success over the last year achieving sales, margin and profit growth whilst expanding our range of products. We have and continue to experience strong demand driven by both the marketplace and our strong proposition to the internet savvy tradespeople and homeowner of today. We have weathered the supply disruption of 2021 and the difficulties caused by COVID 19, and our flexible model means we are managing well the current macro-economic issues.

We continue to pursue a pipeline of acquisitions in conjunction with organic growth to add specialist verticals as demonstrated with the launch of plumbing superstore in Q3, and the launch of the homeowner project store in Q4. Trading for the first quarter of 2022 has remained strong and the Board is confident that CMO will deliver continued growth in the year to come."