New premises for Construction Materials Online
Construction Materials Online's 70-plus staff have moved into new offices at Burrington Business Park, Plymouth.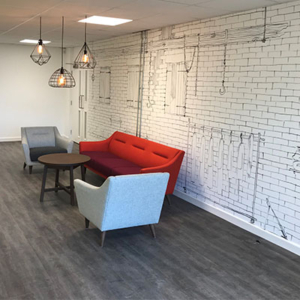 Construction Materials Online is parent company to the UK's largest online roofing merchant, Roofing Superstore, alongside Drainage Superstore and Insulation Superstore.
Watch the transformation
The company's growth led to a need for new premises. CEO Andy Dunkley commissioned an innovative space to put the company's values of high quality materials, design and workmanship into practice.
He explained: "We want good, talented people to enjoy working for us. We recognise that staff spend a lot of time at work, and we want it to be somewhere great where they can do their best work.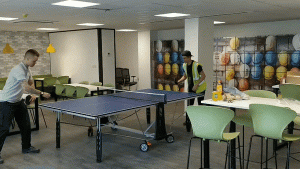 "Our culture supports innovation and rewards excellence, and our business values high quality design, manufacturing and workmanship. So we wanted to create a space to reflect that."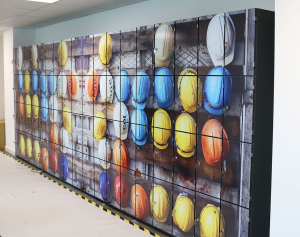 The renovation of the former Hovis Bread factory in Honicknowle has been delivered by Broadbase, specialists in prestigious end-to-end workplace design, build and fit-out. With offices in London and Devon, Broadbase has completed high-profile projects for clients including Princess Yachts, Brand Opus and RSPB.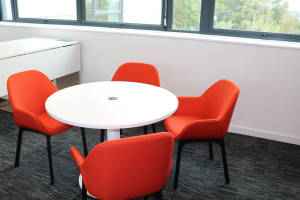 Broadbase Managing Director Stephen Galvin said: "Our businesses share many core values, not least the positive impact of a first-class working environment on employee wellbeing and productivity."
Over the years, many research projects have evidenced the link between smarter workplaces and happier, more productive employees. According to studies by American architects Gensler, the most successful workspaces balance the need for employees to be able to focus with facilitating greater collaboration.
The new offices include high-backed chairs and wall dividers, state-of-the-art future-proof furniture to create social spaces, event spaces and formal and informal meeting spaces.
Find out more about careers with Construction Materials Online.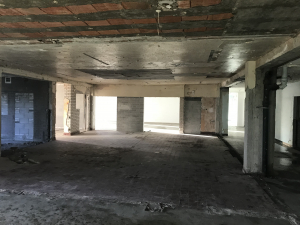 Before the renovation: the former Hovis bread factory at Burrington Business Park.