Online builders' merchant achieves 46% growth in sales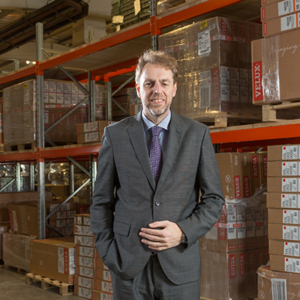 Construction Materials Online (CMO), the rapidly expanding online retailer of building materials, has reported sales of £38.6m in 2018 with 46% growth. The business is now double in size when compared to 2016.
CMO supplies a range of over 70,000 construction materials to DIY and the trade. It has seen a 35% increase in customers and site visits to its online stores; roofingsuperstore.co.uk, drainagesuperstore.co.uk, insulationsuperstore.co.uk, and doorsuperstore.co.uk.
Sue Packer, Chief Financial Officer of CMO, commented: "Responding to the needs of our B2C customers and growing base of trade customers is the key driver to our success. It's also the reason we feel confident about our growth initiatives for the coming year and beyond."
CEO Andy Dunkley added: "CMO is a ground-breaking business that adds value to our customers (builders, contractors, and direct consumers) by offering industry-leading product choice and service, in partnership with leading manufacturers. We've been working hard to add innovative products to the range and ramping up specialist training for teams. We're raising the bar in the industry with an ambitious strategy to continue our significant growth."
2018 saw the acquisition of DoorWeb which has been successfully integrated into CMO's online platform as doorsuperstore.co.uk. It is going from strength to strength, achieving record sales since its October launch. A move to new premises accommodated the company's 90-strong staff, along with upgraded warehouse management, stock, and financial systems, providing a solid platform for future growth.
James Excell, Investment Director at KCP joined the CMO board following the private equity firm's investment of £8.65m in 2017. He added: "CMO is on track for an extremely strong year, having pioneered e-commerce in construction and hitting a sweet spot which combines efficient delivery, better service and better pricing."